Michelin star chef returns to Grand Isle
From August 14 to August 18, Chef Alyn Williams to offer daily specials, live cooking demonstrations and a special four-course tasting menu
Grand Isle Resort and the renowned Chef Alyn Williams will once again join forces this summer for a limited engagement filled with gourmet food and interactive cooking demonstrations.
The former National Chef of the Year in the UK, who holds a Michelin star at his London establishment, The Westbury, plans to offer guests of Grand Isle a delectable menu of culinary treats for five straight days.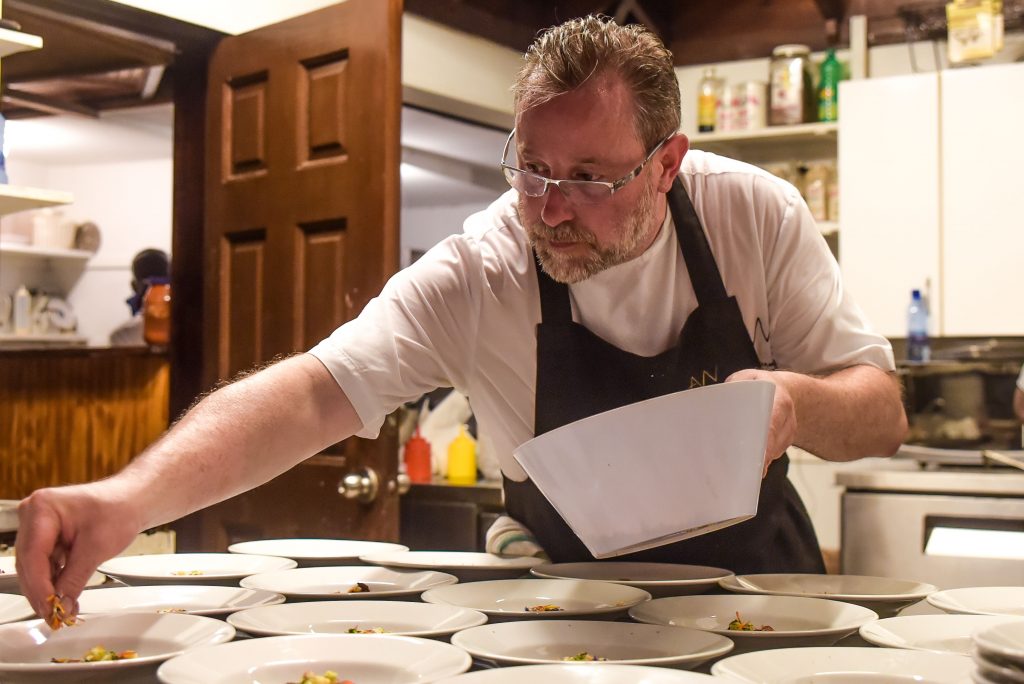 From August 14th  to August 16th, Chef Alyn will prepare a special dish for guests, which can be ordered a la carte at the amazing Palapa Grill. And in a first for the resort, on August 17th, these dishes will then be prepared during live cooking demonstrations by the infinity pool, allowing guests to observe and ask questions as the chef brings them to life. While the elements are still being conceived, rumor has it that risotto, capellini, salmon ceviche and a meat dish harkening back to his English roots could be in the works.
In his highly decorated career, Chef Alyn has worked in some of the UK's finest restaurants and served under several culinary giants, including Marcus Wareing and Gordon Ramsey. Many restaurants won a coveted Michelin star while he was in their kitchens, until finally, in 2011, he opened his own place and received the accolade just one year later.
But despite his refined palate and culinary pedigree, this chef has always been drawn to the simplicity and raw beauty of the Exumas.
"I have been coming to Exuma and Grand Isle for over a decade," said Chef Alyn, who also plans to build in some much needed relaxation with his family. "It has always been a special place for us, so I really enjoy sharing my craft while also soaking in the area's gorgeous water and beaches. I think the cooking demos will really give guests an added culinary experience that hopefully will form some really great holiday memories."
The daily specials and cooking demonstrations all lead up to the finale, on August 18th, when Chef Alyn will unveil his final tasting menu.
Grand Isle will also offer its usual menu alongside Chef Alyn for the convenience of all guests. Room service is also available. Residents and tourists staying elsewhere on Exuma are also welcome to make reservations at Palapa Grill from August 14th to August 18th.
Peter Nicholson, President of GIV Bahamas Inc. and the largest owner at Grand Isle, befriended the English chef years ago during one of his many trips to the island.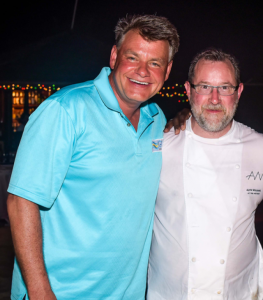 For Nicholson, a varied and world-class culinary experience is absolutely essential to the tourism product.
"Grand Isle has always had some of the best food in Exuma," he said. "So it is appropriate that Chef Alyn will put on this amazing week of festivities. Our company is focused on bringing an exciting culinary scene to Exuma and certainly this experience is an important step. These days, when people travel, food is an essential amenity. I want to thank Grand Isle and Chef Alyn for all their hard work in making this event a reality."