Exuma voted top island by Travel + Leisure
Editor of top publication says tourists increasingly drawn by unique experiences
Exuma has been voted among the top islands in the world, according to Travel + Leisure, with a trend towards visitors seeking unique experiences rather than the conventional sun, sand and sea.
Unveiled as part of the publication's '2017 World's Best Awards', Exuma came in eighth place, with readers raving about "pigs who act like porpoises". The Bahamian Family Islands cashed in across the board, with Abaco and Eleuthera also meriting spots in the coveted 'Top 15'.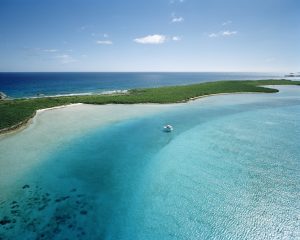 Exuma placed ahead of well-known destinations such as Turks and Caicos, St. Bart's and St Lucia, but behind other places like St. John (U.S. Virgin Islands) and Virgin Gorda (British Virgin Islands).
Anguilla top home the top spot this year.
"Travel + Leisure's annual World's Best Awards provide a picture of what the world's most discerning travelers find most satisfying in travel right now," said Nathan Lump, the editor in chief. "What's clear to me this year is how much they are drawn to experiences that aren't just enjoyable but provide something richer – cultural immersion, mental and physical well-being, a true sense of adventure."
Certainly, Exuma has adventure in spades.
These days, essentially everyone who comes to the island and stays in its many amazing resorts, such as Grand Isle Resort & Spa, will end up on the water for a trip of a lifetime. Tourists are treated to a "Bahamian Safari" of sorts, featuring giant iguanas, grottos, sandbars, celebrity islands, encounters with sharks and sea turtles, and of course, the world famous swimming pigs.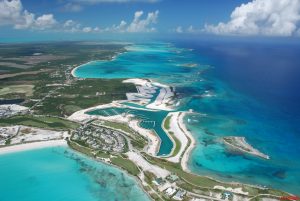 The area also boasts world-class fishing, snorkeling, scuba diving and yachting. Golfing is also available at the Emerald Bay golf course.
The Exuma Cays include 365 islands and span an incredible 210km (130 miles), making it an true, unspoiled wilderness just 482km (300 miles) from Florida.
On land, Exuma possesses many modern conveniences, but also an authentic island feel. Tourists are encouraged to hire a driver or rent a car to discover all of the nooks and crannies of the island. Exumians are known as warm and friendly, with the crime rate at essentially zero.
What it adds up to is exactly the kind of experience described by Lump, where discerning tourists are transported to a place that is far from the ordinary.
"In my mind, Exuma is number one on this list, but I'm happy to see us consistently recognized among the world's best," said Peter Nicholson, the President of GIV Bahamas Inc. "The sky is the limit as we look to continuously improve our food, entertainment and hospitality options."
You can view Travel + Leisure's full list of islands and other winners here.