Atabey unveils vision for Exuma
Multi-Billionaire Dona Bertarelli's $200M project, the latest in her Ledunfly Hospitality Collection, to provide economic stimulus and play role in community building
Amid great expectations, a new resort development in the Exumas recently unveiled its name: Atabey.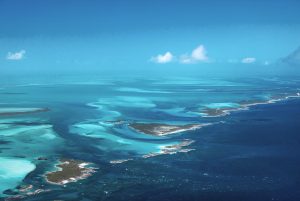 Named after the Taino goddess, known as "mother of waters", Atabey is expected to break ground on the islands of William's Cay and Children's Bay Cay this summer. These idyllic islands are located just off the coast of Berre Terre, the northernmost tip of Great Exuma, and only a short drive from Grand Isle Resort.
The new development, geared specifically to the high-net-worth, is the latest offering by Ledunfly Hospitality. Atabey joins an exclusive menu of properties, such as Park Gstaad in the Swiss Alps, Five Seas Hotel Cannes and Country Club Geneva.
This collection seeks a novel approach to luxury living, by focusing on meaningful experiences, authenticity, a sense of belonging and an unexpected individuality in unique settings.
"We aim to offer today's discerning traveler what they desire: a life more thoughtful," Dona Bertarelli, the founder of Ledunfly Hospitality, said in the recent announcement.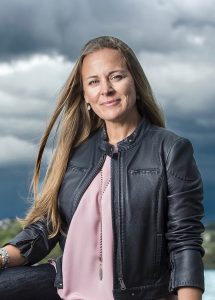 "My vision of modern luxury is to be completely at ease, sharing authentic experiences in truly special settings."
A long-time visitor of the Exumas, and a passionate environmentalist, Bertarelli has the perfect canvas on which to paint her latest hospitality vision. The $200 million project has also assembled a dream team to help bring this development to reality.
The CEO of Ledunfly Hospitality, Grace Leo, is considered a pioneer in the design-led boutique hotel movement. With projects spanning across the globe, she recently opened the second Four Seasons in the City of London. Leo is a member of the Executive Committee of Leading Hotels of the World and has won many international awards.
Michel Neutelings, the Project Director of Atabey, brings a wealth of experience in the creation of multiple 5-star resort developments, perhaps most notably Parrot Cay in Turks and Caicos. He served as the President of the Turks and Caicos Hotel and Tourism Association for four years, from 2013 to early 2017.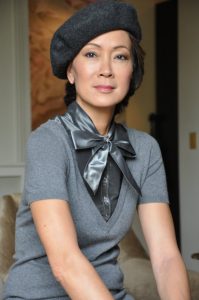 "In addition to providing economic stimulus for the mainland of Exuma, Atabey will play a significant role in community building," he said.
Indeed, stakeholders throughout Exuma have kept a close watch as Atabey begins its emergence on the island's scene.
Earlier this year, Neutelings held a town hall meeting at St. Andrew's Church in downtown George Town, allowing residents, tourists and investors to ask questions about the upcoming development. Atabey continued this community outreach during the National Family Island Regatta in April, coming on as a silver sponsor during Exuma's largest annual event.
Regatta had an expanded presence this year, with a large, dedicated area for pop-up food stalls and festival activities, as locals and tourists from abroad took in the usual compliment of native sloop races.
All of the Exumas eagerly await the next step for Atabey, when it officially breaks ground on the project as early as this summer. The development will welcome its first guests in 2020.
"Atabey and its team are world class," said Peter Nicholson, the President of GIV Bahamas Inc. and the largest owner of villas at Grand Isle Resort. "I have been incredibly impressed by their vision for Exuma, and we look forward to supporting the project in any way we can."