Aviation partner joins GIV Bahamas at Tiger21
For third straight year, GIV Bahamas participates in Luxury Lounge at Annual Meeting in Boca Raton.
They say you are th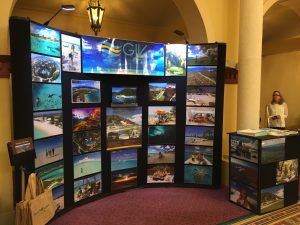 e company you keep. In that sense, GIV Bahamas Inc. may have a tiger by the tail.
For the third straight year, GIV Bahamas Inc. participated in the coveted "Luxury Lounge" at the Tiger21 Annual Meeting, engaging with members of the exclusive networking club and presenting a brand that has become increasingly familiar.
Over the years, GIV Bahamas Inc. has been proud to host many Tiger21 members at Grand Isle Re- sort in Exuma. An ownership stake in Grand Isle 17 villas in total is the primary asset in a company with branches in hospitality, marketing, philanthropy and real estate.
"As a serial entrepreneur, I have always seen so much opportunity in Exuma, which is why I have been investing there with my business partner, Tyrone Munroe, for more than 12 years," said Peter Nicholson, Director of GIV Bahamas Inc. and Tiger21 Member at the Montreal Chapter. "Every year I really enjoy not only attending the Annual Meeting as a member, but also as a company. I have always called Exuma my 'fun job' and I like sharing it with my peers.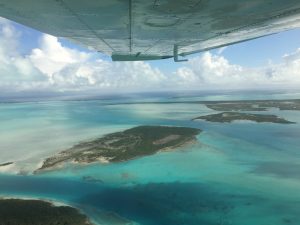 Nicholson is also the President of WCPD Inc. and the WCPD Foundation, an Ottawa-based firm specializing in philanthropic tax planning ,tax reduction and insurance.
This year's event, in Boca Raton, featured a new twist for GIV Bahamas Inc.
Jeff Todd, the Director of Communications for GIV Bahamas Inc., was joined by the company's new Aviation Partner, Mike Ciochetti, the owner and developer of Heaven's Landing.
This fly-in community, located in the green mountains of northeast Georgia, boasts a 5,000 runway, which essentially serves as a driveway for the pilots who land there and call this place home.
Over the past year, GIV Bahamas Inc. has been working with the private aviation community to hold specialty events and retreats in Exuma. With its 365 islands, many airstrips and breathtaking views from above, the island chain has become a close and convenient getaway for those that fly their own planes. In fact, in collaboration with GIV Bahamas Inc., Heaven's Landing has designated the area its first "outpost", providing unparalleled bene- fits and choice to his homeowners.
"If there is one thing pilots love more than planes, it is going somewhere with them," said Ciochetti, who per- sonally attended the Annual Meeting. "Grand Isle Re- sort and Exuma are both world class and a fitting addi- tion to our offerings. This event was my first exposure to the Tiger21 community but certainly not my last."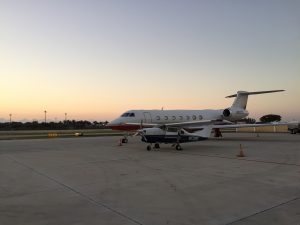 Tiger21, with more than 500 members across Canada and the United States, has been called the most pow- erful networking group in the world by Forbes magazine. Read article here.
Nicholson has been a member of the Montreal chapter since 2013.