Pompey inspires Exumian to 'change history'
While postponed due to Hurricane Matthew, charity event attracts runners from Bahamas and abroad and becomes key date on island calendar
Michael Knowles always struggled with his weight. Since he was a boy, it felt like a thorn in his side. It was a chip on his shoulder.
Knowles, a 34-year-old graphic artist from Exuma, Bahamas, had thought about changing his lifestyle and losing the weight for years. And it was the sudden death of his father that helped turn it all around.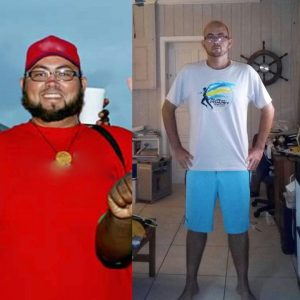 "My dad died from a massive heart attack. He died at a young age. His brother died of the same thing. And his mother," Knowles said. "So I am trying to change the family history."
Run for Pompey, an annual race created by GIV Bahamas Inc. and Nassau resident Kevin Taylor, offered the perfect outlet for Knowles to achieve his goals. So he started small. In the first Run for Pompey, back in 2015, he completed the 5K "Fun Run". That first experience lit a fire under Knowles feet, and he has  never stopped running.
Last month, at the second annual Run for Pompey,  Knowles completed an incredible half marathon, and since January, he has lost a staggering 75 pounds.
"I always want to push myself and give myself challenges. I want to do things others wouldn't think I'd be able to do," he said.
Knowles was just one of many that pushed themselves over the finishing line last month at the Run for Pompey, which once again attracted droves of runners from The Bahamas and abroad. Although it was initially postponed due to the passage of Hurricane Matthew, the run persevered and delivered an event that is rapidly becoming a key date on the tourism calendar.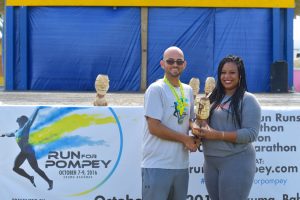 Held each year on National Heroes Day Weekend, Run for Pompey offers a variety of professionally timed races for all skill levels and backgrounds. The event is grounded in charity, youth empowerment and giving back to the community. Each year, the Exuma Foundation of Canada provides The Pompey Scholarship to one high school student in Exuma to assist with post-secondary education.
Every student participating in the race is free, and all runners receive a loot bag full of goodies, an official Run for Pompey shirt, and a commemorative medal presented by two-time Bahamian gold medalist Pauline Davis-Thompson.
"We believe the Run for Pompey cements the legacy, history and culture of Exuma," added Chester Cooper, the President of BAF Financial & Insurance Limited, the title sponsor of the event. "Exuma is a magnificent place. Pompey as a magnificent story. Mixed with the event itself, on the sports tourism calendar of the Bahamas it makes this a magnificent offering."
BAF is just one of more than a dozen sponsors for the event. Others sponsors include: GIV Bahamas Inc., MRI Nassau, Sands Beer, Caribbean Bottling Company, Diane Phillips & Associates, Breezes, Grand Isle Resort, Bahamas Watch Exchange, Ty's Sunset Bar & Grill, Catch A Fire, Bahamaslocal.com, Chat N Chill and The Swimming Pig.
Run for Pompey is named after a slave who, in 1830, led a rebellion on the island that ultimately cancelled the transfer of 77 men, women and children to another far away plantation. The uprising  is widely seen as a key  moment in the Bahamian fight for freedom, by showing, for the first time, that people could not be moved like property against their will. It is considered a key precursor to the emancipation in the Bahamas, which occurred in August 1838.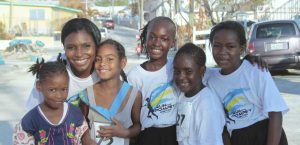 While the history and culture of the Bahamas is top of mind, the race also inspired many Bahamians to challenge themselves and lead a healthier life.
"People have become more aware of what they put in their bodies, and what they do with their bodies," Knowles said. "If you take care of yourself, eat right, and exercise, it will take you where you want to go."