GIV Bahamas unveils private island retreat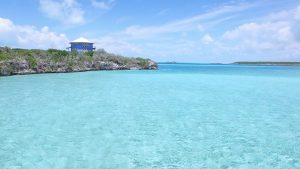 Have you ever wanted to experience your own private island?
The Exuma archipelago, home to 365 stunning islands and the best water in the world, has long been a neighbourhood of the rich and famous. Islands cost tens of millions to purchase. Musha Cay, the island retreat owned by David Copperfield, will set you back up to $57,000 per day.
But just around the corner, perched on a peninsula overlooking your own private cove, is Prospect Point House, the first island property for rent by GIV Bahamas Inc.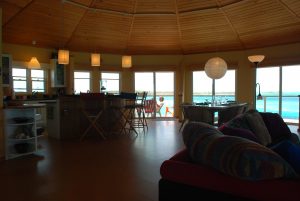 With a special introductory price of $690 per night, inclusive of a private boat and all taxes and fees, you can now be a resident, albeit temporary, in the most exclusive island chain in the world.
"Prospect Point House is the ultimate island getaway, with all the amenities of home, but all the beauty of the Exumas," said Tyrone Munroe, Director of Operations at GIV Bahamas Inc. "I was born and raised right around the corner, on Little Farmer's Cay, and I look forward to sharing our slice of paradise and true Bahamian hospitality."
Prospect Point House, located on six-acres on Big Farmer's Cay, is just minutes from Little
Farmer's Cay, where guests are encouraged to arrive by boat, or touch down on the 2,500-foot airstrip.
If arriving by boat, guests can fly into George Town International Airport, located on the main island of Great Exuma, before zipping up the cays to our 2,000-foot dock. If arriving directly by plane, puddle jumpers are available daily from either Nassau, via Flamingo Air, or George Town International Airport.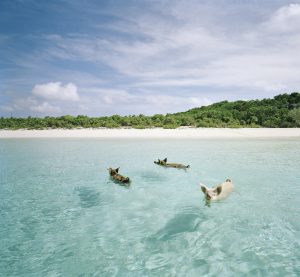 Upon arrival, guests check in at Ty's Sunset Bar & Grill on Little Farmer's Cay, a quaint beach bar offering traditional Bahamian food, cable TV and high-speed Internet. And from
here, concierge will ferry you over to your new island paradise.
Prospect Point boasts three bedrooms, cell phone service, laundry service, air conditioning, and all the other modern comforts of home. Meanwhile, the location is anything but ordinary. Prospect Point offers a commanding view of the Exuma Cays, with 360 degree panoramic views of the area.
A private beach, dock and your own boat await you on the outside, where you are just minutes from the Question Mark Sandbar, the giant iguanas, blues holes, the Dragon's Breath Blowholes and the world famous swimming pigs. Visit the communities of Little Farmer's Cay, Staniel Cay or Black Point. Request snorkelling, scuba diving or fishing services. Or simply kick back on your private beach, swim in a cove populated with sea turtles and tropical fish, and revel in your
very own island paradise.
While meals are available at
Ty's Sunset Bar & Grill
, whether it be dine-in or delivery, guests are also asked to fill out a form with all of their grocery and beverage requirements. Everything will be waiting for you upon check-in.
GIV Bahamas Inc. is proud to offer its introductory price of only $690 per night for this once-in-a-lifetime experience.
Email us at booking@givexuma.com for more information, and secure your spot this winter at Prospect Point House.