Bauer Tour gives Exuma a boost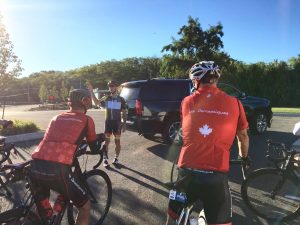 On a sunny September morning, a dozen philanthropists set off on their bikes through the Niagara Wine Region. At the group's helm was Steve Bauer, the only Canadian to ever win an Olympic medal in road cycling.
These amazing Canadians, all leaders in business, and all playing hooky from the office on a gorgeous Wednesday morning, were not taking part in a simple pleasure cruise.
This ride was a display of solidarity for a cause over 2,500km away, on the island of Exuma.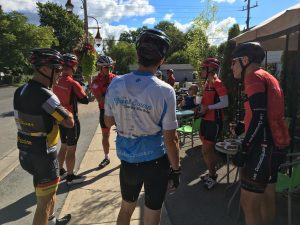 Ride for Exuma, an annual cycling event in the Bahamas, has created a loyal following among Canadian entrepreneurs and philanthropists. The most recent gathering in Niagara was an off-shoot of the 2015 installment, when Peter Nicholson, the President of WCPD Inc. and GIV Bahamas Inc., purchased the Steve Bauer Bike Tour at a charity auction.

Apart from bringing cycling enthusiasts together in one of the most beautiful places in the world, Ride for Exuma raises significant funds for the local community. Last year, cyclists raised more than US$50,000, the majority of which went towards a bus to shuttle patients to and from Exuma's new 30,000-square-foot hospital.
Without the aid of a hospital bus, many residents in Exuma would not have ready access to healthcare.
"I had the pleasure of visiting the gorgeous island of Exuma last year for the Ride for Exuma – a tropical bike event!" said John Thorpe, an insurance broker and member of Les Domestiques, a Canadian cycling organization that raises millions each year for charities.
But in Niagara, Thorpe was not wearing the signature red and white jersey for Les Domestiques, but the blue and white colours of Ride for Exuma, also known as "Tour de Turquoise".
"What a unique event," he added. "Exuma is gorgeous, the people are friendly, and the biking was excellent. The host property Grand Isle Resort is stunning. Best of all it is a chance to make a real difference in this island community. I look forward to returning next year. "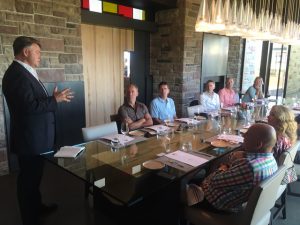 Exuma, known for its world-class water and beaches, is also home to a population of around 7,000 people. While many Bahamians are gainfully employed, the cycling event seeks to help build the island's infrastructure and provide for the less fortunate.
Ride for Exuma was founded by Howard Chang and Ash Singh, both homeowners on Exuma, along with Peter Nicholson, the largest owner at Grand Isle Resort. Last year, Nicholson also founded the Exuma Foundation of Canada, the first charitable organization for the island that can issue tax receipts to Canadians for their donations. Ni
cholson is also a Board Member at the Exuma Foundation, which provides tax receipts to Americans.