Exuma Foundation of Canada holds first AGM
The newly formed Exuma Foundation of Canada held its inaugural AGM this month, as it seeks to bring together Canadians and
institute meaningful programs to improve the lives of everyone that calls the island home.
Held on March 20th, the AGM announced several success stories from 2015, despite only being formed in the middle of October.
Chief among them was R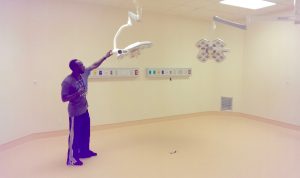 ide for Exuma, an event last November that brought together Canadian philanthropists from an organization known as Les Domestiques.
The philanthropists were joined by Canadian cycling legend Steve Bauer, members of the Nassau Cycling Club and a handful of owners at Grand Isle Resort.
In all, the 70km route across beautiful Exuma raised more than US$40,000 for an ongoing fund to aid the new mini-hospital on Exuma, a 30,000-square-foot facility outfitted with an operating room, dental facility, physiotherapy, a morgue, emergency room and many other services.
James Cercone, the President of Sanigest Interacional, a leading healthcare consultant and management company, has been hired by the government to consult on the country's new National Health Insurance (NHI), as well as the opening of the long sought-after hospital.
Reports from Cercone, as well as many expats and locals on the ground, indicate that the opening is imminent.  (The official opening was March 30th, 2016)
Cercone said that the existing clinic should be moving into the new hospital next month, representing a soft launch for the facil- ity. He added that "at least two doctors" are "ready to go" for the hospital, along with a couple nurses. These first staff members have been be sourced from Nas
sau, he said.
The Exuma Foundation of Canada has been waiting for the hospi- tal to open before deploying funds that will aid the community.
Another success story from 2015 was the Run for Pompey, the first ever marathon for Exuma that attracted more than 200 runners. The first Pompey Scholarship will be awarded to a deserving high school student in Exuma this summer so he or she can attend col- lege or university.
For 2016, both of these events are expected to continue, along with a few new ones.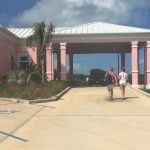 Based on feedback from local educators, the Foundation has considered the creation of an Exuma Youth Centre to create a more positive place for children and young adults to congregate, learn and interact. Designs have been commissioned with a possible fundraising campaign planned for 2016.
Another program, known as StartUp Exuma, is being strongly considered as a key program for next year. Formed in collaboration with Humber College in Toronto, the concept is to invite young interns that are passionate about international business to spend summers in Exuma, learning about the business culture, working with the Chamber of Commerce, but most importantly, selecting a like-minded partner for business.
The ultimate goal of the program will be to promote education among Bahamians on the island, provide financial assistance to start a business, while also stimulating the economy and creating employment opportunities.
Finally, the Exuma Foundation of Canada, working with the Bahamas Humane Society, is interested in creating a fund for the world famous swimming pigs of Exuma, to ensure they receive proper, state-of-the-art medical care so this tourist attraction remains healthy and prosperous for years to come.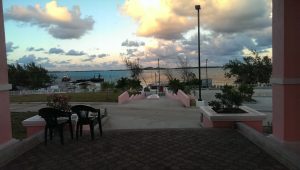 For more information on any of these programs, and to get involved, please email Jeff Todd, a director at the Foundation, at jeffrey.todd@givexuma.com