Exuma sets 'Bachelor Nation' on fire
When Bachelorettes arrived at Grand Isle Resort & Spa, it was love at first sight.
"This is the way to travel."  "When I think of the perfect romantic destination, this is what I picture."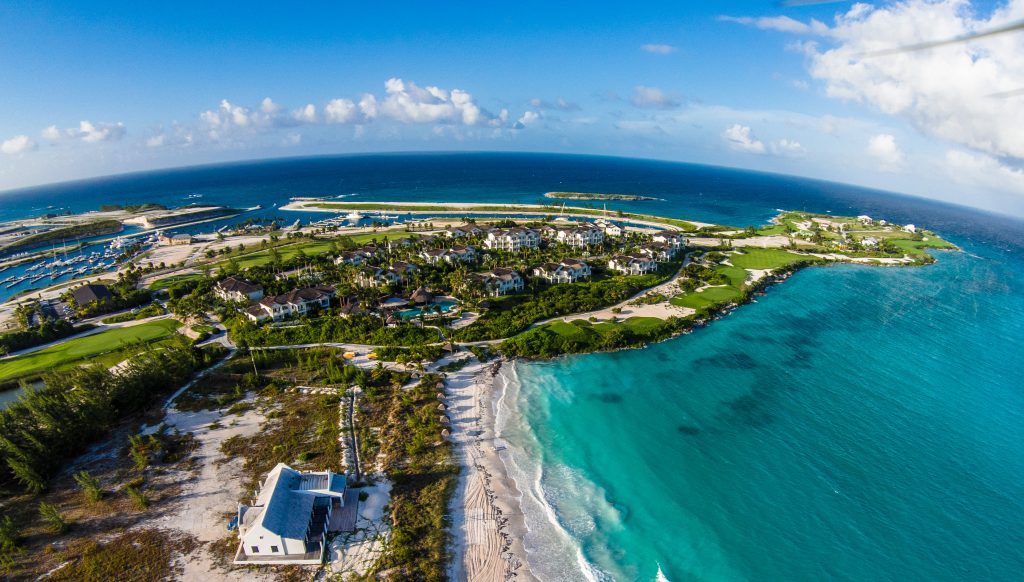 "I have never seen anything else like this. Grand Isle is the best place we've stayed at so far on the Bachelor. The ocean is so blue. The sand is so white. And I can't wait to spend the week here with Ben."
Yes, Ben Higgins, star of ABC's latest season of The Bachelor, seemingly had it made on the island of Exuma, Bahamas.
With millions of people watching from around the world, Grand Isle had its moment in the sun this month when the ladies explored the luxurious villas, the stunning resort campus and the picturesque beaches, only to be swept away on a boat, up the Exuma cays, for a special surprise.
Little did Ben know he would be upstaged by one of the most unique, famous, up-and-coming attractions on the planet: Exuma's Swimming Pigs.
"The girls just had a blast with it," Ben said, beaming ear to ear. "Some girls are holding the baby piglets. Some girls are talking to them. Some girls are feeding them. Some girls are making them chase them around. This is so fun."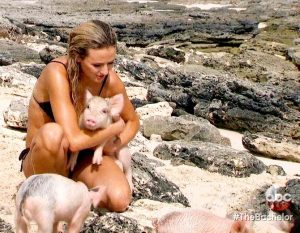 Predicatively, all the focus shifted to the world famous swimming pigs, igniting social media accounts, blogs and online newspapers all around the world. It only added fuel to a show that continues to be one of the top reality shows on television, with an especially dedicated and vocal fan base known as "Bachelor Nation".
Peter Nicholson, the largest homeowner at Grand Isle, who helped bring The Bachelor to Exuma, believes ABC's hit show is the most publicity the island has ever seen.
"The response has been incredible. Grand Isle has never been busier," Nicholson ad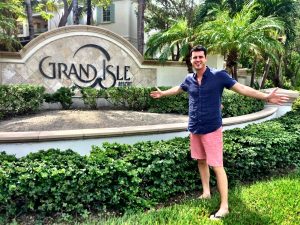 ded. "Our market research suggested that this show pushes all the right buttons, and certainly, it has been fantastic so far. Chris [the host] and the entire crew were very professional and I hope Ben chooses Grand Isle for the wedding."
Although, it wasn't all smooth sailing for Ben and his group of ladies. In true Bachelor fashion, drama ensued shortly after frolicking with the pigs, as the contestants all vied for his attention. As some stormy weather crept onto Exuma, some of Ben's relationships took a turn for the worse.
The drama culminated in perhaps the most dramatic break-up in Bachelor history, when Olivia, whom every fan loved to hate, was left heartbroken and stranded on Dragon's Breath Beach in the middle of the Exuma cays, as the rain and waves came crashing down.
The romance and beauty of Grand Isle, the fun of the Swimming Pigs and the crushing break-up with Olivia: Exuma's episode on The Bachelor had it all.
To book your special Bachelor Package to Exuma, you can visit http://www.grandisleresort.com/specials, or email us at booking@givexuma.com