Shark Tagging returns to Grand Isle Feb 22 & 23
Limited spots available for this once-in-a-lifetime experience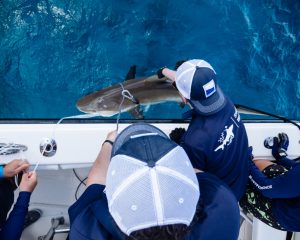 The most exciting and innovative tourism offering in the Caribbean is returning to Grand Isle Resort & Spa.
Ever wondered what it would be like to see shark research and tagging "live", and not on TV? Now is your chance to participate in an exhilarating Shark Tagging Adventure, while also doing your part to protect sharks and preserve our oceans.
We want to add you to our Shark Tagging list. The next scheduled trips are February 23 and 23. Availability is very limited.
Wondering what your excursion includes? Dr. Gallagher will be joined by other leading researchers, all of whom take guests step-by-step through the process of tagging sharks. You will experience hands-on shark research with marine biologists, stepping into the shoes of a scientist, contributing to shark conservation, and so much more. Get ready for adventure!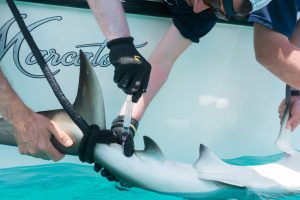 To learn more about Grand Isle's Shark Tagging Adventures, and book your spot, you can visit the resort's dedicated page here.