Grand Isle featured on HGTV's 'Bahamas Life'
Christina Walters explains why the high quality villas, warm locals and unrivalled natural beauty instantly made Grand Isle 'home'
When Christina Walters travelled to Exuma, she had no plans to purchase a vacation property. But the moment she set eyes on Grand Isle Resort, she knew: "We needed to make it home."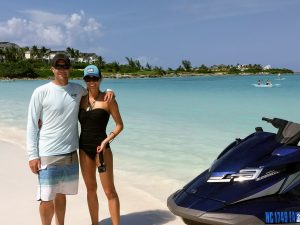 Little did Walters know that not only would she buy a villa at Grand Isle, but the experience would be chronicled by HGTV's "Bahamas Life", a popular lifestyle show where prospective buyers explore a new destination and choose between three different properties.
There are no bad locations in Exuma, which is commonly considered one of the most beautiful places in the world. However, after seeing all that the island had to offer, one place stood out from the others.
"I was a sales manager for new home construction, and when I saw the villas at Grand Isle, I was there taking photos of the fridge, of the dishwasher. Some of the appliances were nicer than the stuff we had at home," Walters said, who now runs a real estate company in North Carolina.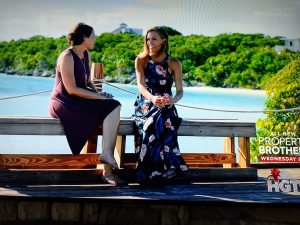 "It has a very high-end feel, but it also feels like home. The floor plans are open enough where you are not just sitting in a hotel room on vacation. You feel like you are in an open space that is large enough to be home. You can do laundry. You can cook a meal. And I think the windows make a big difference. You feel like you are outside when you're inside."
In terms of the show itself, which first aired in the United States in late December, Walters said it was a "wonderful experience". The crew were gracious and hospitable, she explained, and she enjoyed sharing Exuma with them.
Walters filmed the episode with one of her best girlfriends from college.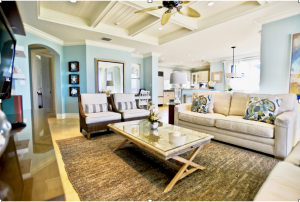 With the cameras rolling, she not only toured Grand Isle Resort and its offerings, but also explored the Exuma Cays, its famously blue (and clear) water and the many attractions, such as the giant iguanas, sandbars and the world famous swimming pigs.
Remarkably, the episode also featured Walters' trip on a jetski from Nassau, the capital of The Bahamas, all the way to Exuma.
Peter Nicholson, the President of GIV Bahamas and the largest owner at Grand Isle Resort, said Walters is exactly the kind of owner that falls in love with Exuma.
"Grand Isle is a fantastic property and a great investment. That's first off," explained Nicholson, who originally purchased 31 villas back in 2012.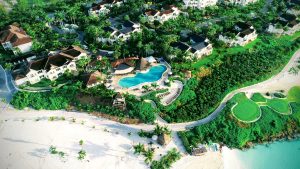 "But beyond that, Exuma is just special. The 365 islands that make up this archipelago are still so beautiful, so untouched.
I have been around the world twice and I still believe it is the most beautiful place for its water and beaches. Exuma has this adventure and innocence to it that I think just appeal to people like Christina. We were thrilled to welcome her as an owner of Grand Isle."
But there is one other element that takes Exuma over the top.
For those that visit Exuma regularly, or even once, Walters said the warmth of the locals and the entire community makes for a charming experience you just can't get anywhere else.
"As soon as you hit Exuma, you immediately notice a difference in pace through the attitude of the people. You just automatically relax," she explained. "The island is just a breath of fresh air."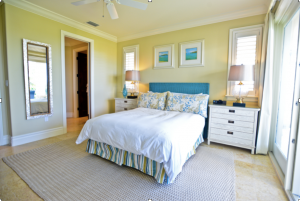 To learn more about villa ownership at Grand Isle Resort, visit https://realestate.grandisleresort.com/
To book an experience at Grand Isle, write Stenner Travel at Lori Beal lori@stennertravel.com