GIV Bahamas Inc. serves as sponsor for evening filled with food, music and friendship 
Canada and The Bahamas "mixed up like peas n rice", as the Bahamian saying goes, at the Fusion Gala this month, an event that celebrated the special and long-standing relationship between the two nations.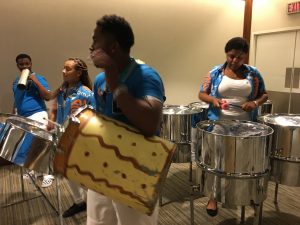 In particular, The Bahamas commemorated a milestone – 45 years since it achieved independence. GIV Bahamas Inc, comprised of real estate, hospitality, marketing and philanthropic interests, represented the "Exuma" table at the gala and served as an Emerald Sponsor.
"The Bahamas is a dynamic country with so many opportunities on the horizon," said Jeff Todd, Director of Communications at GIV Bahamas Inc. "From my early days with the Nassau Guardian, to my many years of involvement in Exuma, I have always been honoured to have a front-row seat to this Bahamian story. The Canadian connection to The Bahamas runs deep and GIV Bahamas Inc is excited to be a part of it.
The gala, held at the Delta Chelsea in downtown Toronto, was organized by the National Association of Bahamians in Canada (N-ABC), a registered non-profit that supports the Bahamian community in Canada.
Established in the early 1980s, this organization has played an important role in fundraising, advancing the education of Bahamians and preserving Bahamian culture for those living abroad. His Excellency Alvin Smith, the High Commissioner of The Bahamas, along with Paul Lewis, the President of N-ABC, delivered remarks to the 250-person plus crowd.
"As we embrace the opportunities and challenges of the present, the Association is well poised for growth across the pillars of membership engagement and delivering on our philanthropic agenda centered on educational sponsorships and disaster resiliency support," said Lewis, who has lived and worked in Canada for decades. "We value the participation and contribution of each individual and organization to our efforts and are indeed very thankful."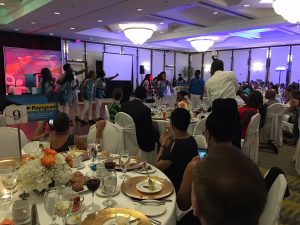 During the High Commissioner's address, he made special mention of Peter Nicholson, the President of GIV Bahamas Inc., as an example of how Canadians and Bahamians can work together towards national development in The Bahamas.
Specifically, he pointed out how Tyrone Munroe, who was born on Little Farmer's Cay in Exuma, Bahamas, met Nicholson well over a decade ago in Ottawa. Munroe had been living in Canada for more than 30 years and raised a family there. But from that meeting onwards, Nicholson and Munroe formed a friendship and business relationship that formed the basis of GIV Bahamas Inc., a company that owns the largest number of villas at Grand Isle Resort.
Like N-ABC, GIV Bahamas Inc. remains committed to giving back to Bahamians both in Canada and abroad through the Exuma Foundation of Canada, which organizes community events and makes substantial donations in the areas of health and education. Nicholson also hosts parties in Canada that help bring Canadians the Bahamians together.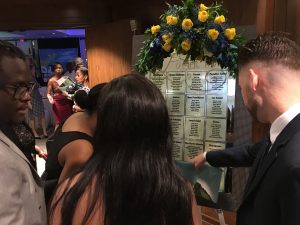 Other highlights of the evening included performances by the Fine Arts Institute from Grand Bahama, and several speeches by special award winners, including Eric Minns, Violet Farquharson-Lambert, John Zonicle and Lawrence "Beauford" Taylor. All of these individuals were honoured for their commitment to the N-ABC and contributions to the Bahamian community.
"I want to congratulate The Bahamas on its 45 years of independence," Nicholson said. "The Bahamas, and especially Exuma, is a special place for my whole family. Thank you to High Commission Smith and all of our friends of The Bahamas for always making Canadians feel so welcome."