Tropic of Cancer Beach hits Top 10 in Caribbean
 The Bahamas is the only country with two beaches in the top five for USA Today's 2018 Best Caribbean Beach category
In an island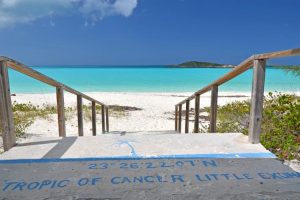 chain with thousands of pristine beaches, where you can still sink your toes into sand that has never been touched before, it is hard to pick just one.
Nevertheless, USA Today took a shot at it for their Reader's Choice 2018 Awards.
The famed Tropic of Cancer Beach, located in Little Exuma, which has the actual Tropic of Cancer line of latitude cutting through it, came in fourth place in the Best Caribbean Beach category. The Bahamas was the only country with two beaches in the top five, with Eleuthera's Pink Sand Beach also receiving high praise.
The award was a special honour for Exuma, which has long been called a boater's paradise for the beauty of its waters, protection of its leeward coves and variety of its marine life. Of course, the archipelago's beaches are also an enormous part of its geography.
The island chain spans a whopping 209km (130 miles), offering countless options on beaches, many of which are little known to the general public.
"Exuma is full of hidden gems," said Peter Nicholson, the President of GIV Bahamas Inc.
"I have traveled up and down these islands hundreds of times, and each time, I could visit a different beach and still not see them all. Exuma is a rare gorgeous, wilderness that is still being discovered."
You can view of the full "Top 10" list of beaches here.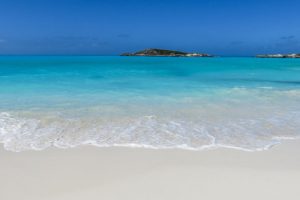 Tropic of Cancer Beach is in Little Exuma, located near the southern tip of the main island of Great Exuma. Appropriately a 40 minute drive from Grand Isle's gates, the beach has been a pilgrimage of sorts for those visiting the island, and a place where tourists keep returning.
"In a world of high speed internet, fast-paced lives and constant search for quick solutions, Tropic of Cancer beach is an oasis. Its broad, soft white sand against turquoise seas is a quiet, untouched piece of Exuma magic," said Everett Hart, spokesman for One Exuma Association.
The One Exuma Association, formed in 2017, is a network of hoteliers, attraction operators, local government, transportation operators and key stakeholders committed to lend expertise and support to ensure Exuma's sustainable development.
"Tropic of Cancer bea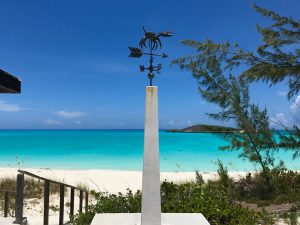 ch is not easily accessible," he added. "It is called the longest beach in Exuma. But getting to it is not easy, it is a long ways down an unpaved road so the fact that the experts narrowed the list down to 20 and with images online and those who experienced it voting, amassing enough votes to end up as number 4 of all the thousands of beaches in the Caribbean, speaks volumes."
Other beaches that qualified for the 10 Best list in the Caribbean included three in Anguilla, two in Turks and Caicos, one each in Aruba and Curacao with Grand Anse Beach in Grenada coming in first place just ahead of Harbour Island. Tropic of Cancer Beach came in fourth.