NFL players escape Super Bowl cold for Grand Isle Resort
 Family Office Experiences (FOE), which hosts retreats and conferences for an elite clientele, led a group of athletes and executives for five-day event in Exuma 
In Minnesota, with record cold temperatures outside, thousands of fans scurried into the stadium in February to take in Super Bowl LII. Meanwhile, less than 2,000 miles south, on the idyllic island of Exuma, a much smaller gathering took in the big game, relaxing by the infinity pool  in style.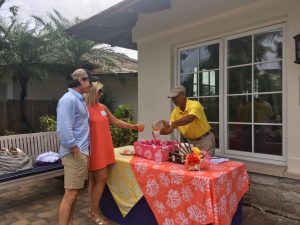 Grand Isle Resort played host to an exclusive group of NFL players and other VIPs earlier this month in collaboration with Family Office Experiences, a company that specializes in events and conferences for an elite clientele at some of the most stunning places on Earth.
Grand Isle Resort, one of Exuma's high-end offerings, including 78 luxury homes with all the resort trimmings, served as the sunny backdrop for this special event.
"The Family Office & Sports Experience – Bahamas Edition, was an alternative Super Bowl Experience for the Family office, finance and professional athlete worlds," said Christopher Quincy Cobbinah, CEO of Family Office Experiences (FOE). "Escaping the below zero temperatures of Minnesota for Grand Isle paradise on the stunning islands of Exuma was truly amazing. Think turquoise blue oceans, warm sea breezes and white sands."
Attendees to the exclusive event included a number of high-profile representatives from international family offices, along with an impressive list of current NFL players, such as Cam Johnson of the Cleveland Browns, Gerald Everett of the LA Rams, Joseph Barksdale of the LA Chargers, DJ Haden of the Detroit Lions and Phil Taylor of the  Washington Redskins.
The entourage was joined by local government and business figures, including former ambassador Dr. Eugene G. Newry, and Emmett Saunders, Exuma Chamber of Commerce and the Ministry of Tourism & Aviation.
The event itself comprised an eclectic mix of leisure, business and even community service.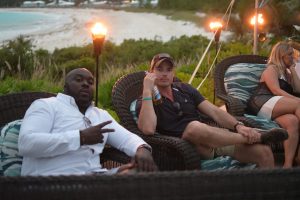 An all-White Beach Dinner party and a cruise up the spectacular Exuma cays were some of the leisurely highlights, culminating a Super Bowl party at Grand Isle Resort as guests watched the action-packed game. The Philadelphia Eagles managed the upset against the New England Patriots with a final  score of 41-33. It is the first NFL championship for the city of Philadelphia.
A group of NFL players even took the time to visit the local high schools on Exuma, taking photos with the students and offering some motivational remarks. There were also times when the retreat got down to business.
"Our office specializes in 'must attend' events for those looking to build trusted relationships," Cobbinah added.
"The experiences are designed to foster the development of relationships with other successful, like-minded people. Guests met in private, collaborative, 'non-sales' environments to share investment intelligence, experiences, opportunities and to increase their sphere of influence."
There is perhaps no better place on the planet more suited to such a retreat as Exuma.
With its 365 stunning islands and cays, more than half of all islands found in The Bahamas, Exuma and its multi-hued blue waters has long been a preferred destination for elite travel. With new projects in the pipeline and the ongoing worldwide popularity of the swimming pigs, it has also been identified as a major growth market for the country going forward.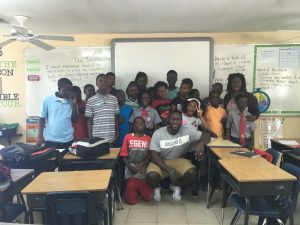 Grand Isle Resort, with its luxurious homes and  resort amenities, including a fitness center, infinity pool, a mile-long horseshoe beach, activities hut and a full-service spa, concierge and restaurant, has emerged as the perfect, intimate setting for events like FOE.
The resort is the second largest employer on Exuma and has logged record year-on-year occupancy levels for the past few years.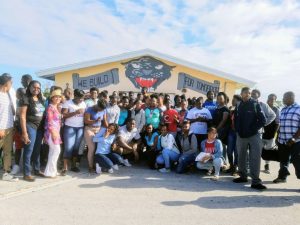 "FOE is exactly the kind of clientele that fits perfectly with the Grand Isle lifestyle," said Peter Nicholson, an investor and owner at Grand Isle. "Grand Isle will continue to be hive of activity as the destination
grows. Hosting FOE was a pleasure and we look forward to welcoming them back soon."
Family Office Experiences expressed delight with the retreat. Another event is already in the works for this spring for NBA players after their season ends.