Grand Isle and Exuma Steal Spotlight steals spotlight at boat show
Luxury resort commands dominant presence in lounges and at exclusive soirees; Exuma unscathed by hurricanes and open for yachting business
Grand Isle Resort and the island of Exuma stole the show at the Fort Lauderdale International Boat Show earlier this month, as many other yachting destinations in the Caribbean struggle to get back on their feet.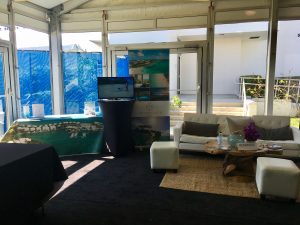 Often referred to as the "Yachting Capital of the World", and the largest show of its kind, the 59th annual show, running from Nov 1 to Nov 5, offered widespread coverage to Grand Isle Resort in some of the event's most exclusive lounges and parties. The top luxurious resort and second-home community in Exuma had a presence at both the Aim Media Pavilion and the Winward Club Pavillon.
Representatives of the resort mingled with thousands of yachting and boating enthusiasts, while offering a classic Bahamian cocktail, the Goombay Smash.
In the evenings, Grand Isle took part in exclusive, invite-only parties, including the VIP Superyacht Soiree on Nov 3. Presented by Ocean Independent and DAMEN, dockside at the Hilton Fort Lauderdale Marina, guests received the red carpet treatment upon arrival, with Grand Isle offering a beautiful booth at the event's entrance.
"This year it was exciting for Grand Isle and Exuma to have such a significant presence at the show," said Claudette Pagano, a representative for GIV Bahamas Inc.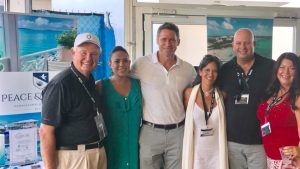 "We were fortunate to remain unaffected by recent hurricane and continue to provide a first class destination to tourists, investors, motor yacht, boat and plane owners. Exuma was quite the buzz at the show. Everyone is looking forward to an exciting season."
The show was especially timely given the devastation of Hurricanes Irma, Maria and Harvey. While each hurricane impacted many different destinations in a variety of ways, a handful of popular yachting destinations in the Caribbean, such as St. Barts and St. Maarten, were greatly impacted by the storms.
With this in mind, yacht owners and yacht charters are seeking alternate destinations for the season, such as Exuma, which was completely untouched by the devastation.
Exuma, with its 365 islands and famously clear and blue water, is already a popular and world-class yachting destination. While unfortunate for those impacted by the storm, recent hurricanes have provided an opportunity for a new generation of boaters to discover the unparalleled beauty of the Exumas for the first time.
Grand Isle is also unique due to its very close proximity to Emerald Bay Marina, a mega yacht facility just outside the resort and second-home community's gates.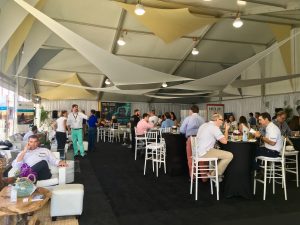 The opportunity to capture new business was not lost on other tourism stakeholders. Exuma was indeed well represented at the show, with other properties in Exuma, such as Peace & Plenty and February Point, also having a presence in the lounges.
"We are definitely expecting more yachting traffic in Exuma this season," Pagano added.