The Swimming Pig envisions Exuma's 'Mickey Mouse'
When Pigs Swim™', an affiliate of GIV Bahamas Inc., signs agreement with new apparel brand dedicated to global attraction
It all started with a trip to Exuma.
Like millions of people around the world, Sal Ferraro and his partner, Elisa Brown, had seen videos, photos and articles about the swimming pigs. After doing their research, and viewing the film 'When Pigs Swim™', the couple decided to see it all for themselves.
Ferraro, a former marketing and advertising executive in New York City, immediately saw the potential for an apparel brand that encapsulates the attraction and brings Exuma to the world.
And 'The Swimming Pig™ ' was born.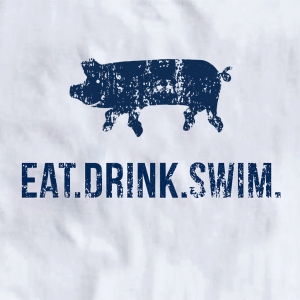 "We launched the brand after falling in love with Exuma," Ferraro said.
"We feel that like Vineyard Vines and The Black Dog both did for Martha's Vineyard, 'The Swimming Pig™' could bring more exposure, attention and interest to Exuma and the swimming pigs. Vineyard Vines started selling ties on the beach, and now they are over $300 million in sales and employing hundreds of people. The Swimming Pig tee could (and should) become the "Mickey Mouse tee" of Exuma!"
The company, which has so far released t-shirts, hoodies, long-sleeve shirts and hats, also saw the benefit of aligning themselves with GIV Bahamas Inc.
While GIV Bahamas concentrates mostly on real estate and hospitality offerings, it also commands a large social media and marketing presence through its groundbreaking film and swimming pigs platform, 'When Pigs Swim™'.
'The Swimming Pig™' has aligned itself with 'When Pigs Swim™' to help bring more awareness to its fledgling brand.
Since the release of 'When Pigs Swim™' i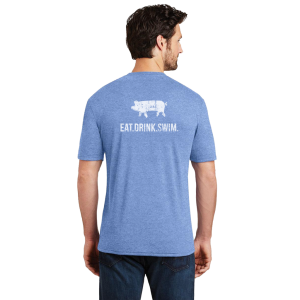 n September 2014, the swimming pigs, in collaboration with the Bahamas Ministry of Tourism and other partners, have risen from a niche attraction to an international sensation, appearing on The Bachelor, The Today Show, The Travel Channel, Travel & Leisure and countless advertisements, articles and magazines all around the globe.
In fact, the swimming pigs now create millions for the Bahamian economy. While the pigs command obvious attention in Exuma, they have also inspired a thriving tour company out of Nassau, where tourists on Paradise Island head off every day to Pig Beach on power boats.
"Copy cat" pigs have also sprung up on other islands in the Bahamas over the last year.
While Ferraro is keen to keep the brand grounded in Exuma, where it all began, it is exactly this growing appeal across the Bahamas, and beyond, that he hopes to uplift through the clothing line.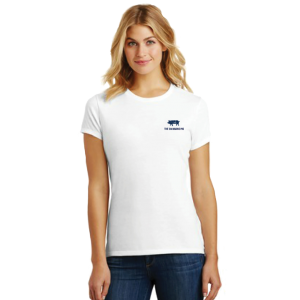 Ferraro's apparel is meant to be both whimsical and casual, offering high-quality materials that are light and comfortable, ideal for island wear. Rather than a tropical t-shirt you might later use to wash the car, 'The  Swimming Pig™' brand is meant to be seen.
In other words, the swimming pigs are not just a tourism attraction anymore.
They are a brand.
For more information on 'The Swimming Pig™', and to place an order, you can visit the official online store here.