The birth of 'Exuma', the Song
Morgan Alexander was strumming a guitar in the back of a tour bus, chugging across North Carolina, when inspiration struck.
It had almost been a year since he had attended the first ever Exuma Unplugged, the first and only concert that combined the incredible talent of Nashville with the sounds of the Bahamas. After the incredible beaches, the incredible people, and of course the incredible swimming pigs, Alexander, a long-time musician and entertainer on the Nashville scene, decided to put his feelings into song.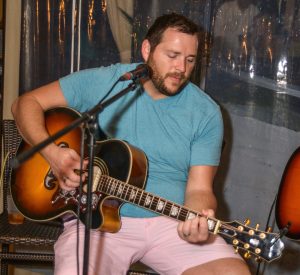 "I know what rhythm means to them" [Bahamas], Alexander said. "That's where it starts. The back beat and the back bone is the essence of the song for them. If you have that rhythm of it, of what both the Bahamas and Nashville brings, that is where you will see more connection."
And a connection is exactly what he made. After two hours in the back of the tour bus, Alexander had the basis for what would become 'Exuma' (Bahamian Mix). Before long, the song made it into the studio, where it "came together so easy".
"That's when you know you got something good, But I still had no idea if it would be accepted by the people of Exuma. They could say I don't have it at all," he explained.
Fortunately, Alexander had it.
Within a couple days of its release on social media, the song and its accompanying video had received tens of thousands of views, hundreds of shares, and looping airtime on the main radio sta- tion in Exuma.
The island was abuzz in the days leading up to Exuma Un- plugged, which ran last month from January 22 to January 23. When he arrived, Alexander played his new song at multiple lo- cations around the island.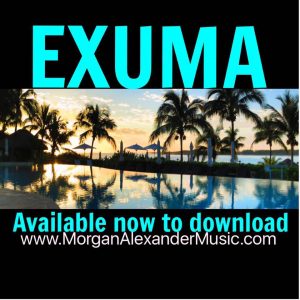 Overall, it provided a unique and heartfelt twist to an extraordinary two days of music, with seven other amazing artists wowing the crowds over two nights at Grand Isle Resort & Spa and Regatta Park.
For Alexander, now back in Nashville, it only solidified the growing connection between two places that, in some ways, could not be any more different. But with two concerts in the books, a third being planned, and an island anthem now recorded and released by a son of Nashville, it seems the love between Music City and Exuma is here to stay.
You can purchase and download a copy of this hot, new song on his website or iTunes.