Exuma struts its stuff at Toronto Fashion Week
In the realm of beauty, fashion and Exuma are a match made in heaven.
Victoria's Secret, Sports Illustrated's Swimsuit Edition, Lazard Swimwear, and a host of other models, superstars and celebrities have all flocked to this archipelago's shores, all seeking Exuma's world famous blue waters and the thousands of soft, secluded, white beaches.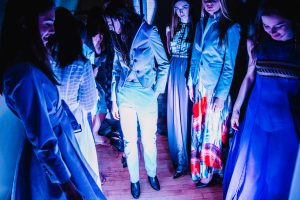 This fashionable connection took yet another step forward earlier this month, when GIV Bahamas Inc participated in The Spoke Club Fashion Show, part of Toronto Fashion Week 2015. At the end of a bright, white catwalk, Grand Isle Resort & Spa and the island of Exuma were on full display for hundreds of guests, fashionistas and members of the media.
In cooperation with Air Canada Vacations, which offers a direct flight to Exuma from Toronto, GIV Bahamas Inc. gave away a free week at Grand Isle Resort & Spa and two free airline tickets – the biggest prize the company has given way to date.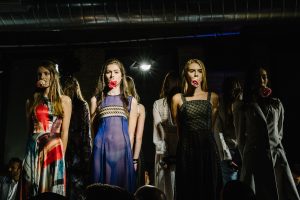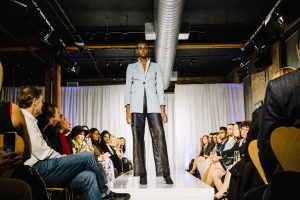 "The common denominator here was definitely beauty," said Jeff Todd, Director of Communications for GIV Bahamas Inc.
"It was truly a unique opportunity to expose the island to these trendsetters of today and tomorrow, while also getting to know our friends at Spoke Club a bit better."
The star of the show was Adam X Atelier, a fashion designer who specializes in luxurious womenswear. Receiving his training in London, England, this up-and-coming designer apprenticed at British labels Alexnader McQueen and Temperley London. His work has appeared internationally in fashion shows in North America, Europe and Asia.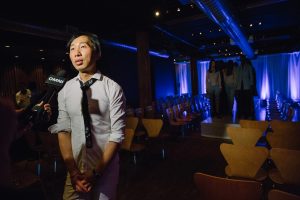 You can learn more about his brand here. http://www.adamxatelier.com
Along with the X Atelier's creations was a booth featuring luxury footwear by Tanya Health Paris.
Todd was invited onto the catwalk at the end of the fashion show for a short talk when GIV Bahamas drew a name for the grand prize trip with Grand Isle Resort & Spa and Air Canada Vacations.
"I'm told we had hundreds of entries for the prize, which isn't surprising I suppose given its value," Todd added. "I want to thank The Spoke Club for their enthusiasm and hospitality as we continue to expose Grand Isle and Exuma to its dynamic membership."