Daily Atlanta flight 'game changer' for Exuma
A new, daily direct flight from the busiest airport in North America to Exuma is being hailed as a "game changer", as the island continues to boom with construction projects and infrastructure development.
Beginning on December 19, Delta Airlines will begin daily service from Atlanta to this archipelago of 365 islands, with a resident population of just 5,000 people. The airline already offers three direct flights per week on Wednesdays, Saturdays and Sundays.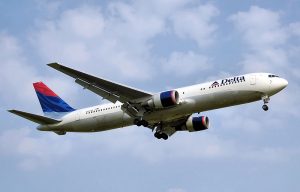 Tyrone Sawyer, Director of Airlift Development with the Ministry of Tourism, said this existing route will become seven days a week and use 65-seat jets operated by ExpressJet Airlines.
"Those are very significant in terms of the way we want to put in a structure to promote Family Island tourism because it gives them market access through non-stop service," Sawyer told the Nassau Guardian, the country's largest daily.
"It gives us an opportunity to unfold our whole branding strategy to make sure that different islands are built as destinations in their own right in the eyes of the consumer."
You can read the full article in the Nassau Guardian here: http://www.thenassauguardian.com/bahamas-business/40-bahamas-business/57336-new-delta-flights-game-changers-for-family-islands
Indeed, the upcoming daily flight from Atlanta is just one of many direct access points to this booming destination. Toronto, via Air Canada Vacations, has a daily flight to Exuma every Thursday and Sunday during peak season, and every Sunday all year round. Miami enjoys a daily, direct flight as well via American Airlines, and Silver Airways departs for Exuma five days a week from Fort Lauderdale (every day except Mondays and Thursdays).
This surge in airlift to Exuma has helped fuel the destination's best year, tourism wise, since 2008, as consumers continue to discover its thousands of unspoiled beaches, intensely blue water and all the adventure within its 365 islands.
Meanwhile, amid several new high-profile construction projects, the government recently announced an airport redevelopment for George Town International Airport in Exuma for early 2016, including a much larger terminal building and improved amenities and services.A second taxi way will also be constructed to aid aircraft flow and efficiencies.
"Exuma is trending in all the right directions," said Peter Nicholson, the President of GIV Bahamas Inc. "If you look at where the island came from back in the 1990s, to today, the grow has been astronomical, and I think we're poised for another huge jump over the next five years."