Grand Isle pops exclusive engagement package
Imagine kneeling before her, without a soul in sight, on a sandbar in the middle of the ocean.
Rising from the depths, there is a powdery-white path, made new each day, that is miles long and surrounded by the brightest and clearest water you've ever seen.
And then she said yes.
The place, known as Exuma's Question Mark Sandbar, might be the most idyllic, romantic place to pop the question in the entire world. This dream engagement is now a reality through a new partnership between Grand Isle Resort & Spa and If Only, the high-end, experiential travel company out of San Francisco.
You can learn more about this exclusive offering here: http://www.ifonly.com/adventure/product/4824/marriage-proposal-on-exumas-question-mark-sandbar#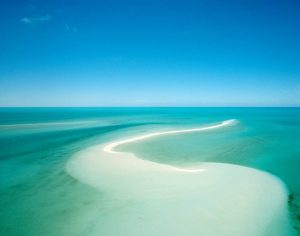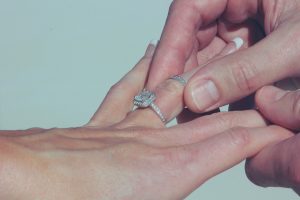 Located near the centre of Exuma's exclusive 365-island chain, the famous Question Mark Sandbar has long been a destination for the ultra rich and mega famous. In fact, David Copperfield's island, known as Musha Cay, is just around the corner. Not far away, you'll find islands belonging to John Malone, the Aga Khan, Bernard Arnault, Johnny Depp, Faith Hill and Tim McGraw.
You and your future bride can walk for miles along the soft, white sandbar, or take a dip in perfectly transparent water that rises only to your knees. After enjoying this private bliss, it's time to open a bottle of champagne and enjoy a gourmet picnic lunch under an umbrella.
Relax, soak in the stunning scenery, and watch as the ocean gradually reclaims your tiny bit of paradise.
This engagement on the Question Mark Sandbar is the crescendo of an already amazing, full-day experience.
Leaving from the luxurious Grand Isle Resort & Spa, you and your beloved will embark on a Bahamian safari up the island chain via private charter, visiting giant iguanas, coral reefs, caves, the famous swimming pigs and the Dragon's Breath Blowholes. Along the way your guide provides a history of the area and points out the many celebrity islands.
Beginning at 9am and returning at 5pm, this engagement experience is the perfect way to set the tone for a marriage filled with excitement, beauty and adventure.
The Engagement Package is only the first unique experience offered by Grand Isle and If Only. Stay tuned for more incredible, one-of-a-kind packages. For more information, you can visit If Only's website, or contact Anisa at 613 686 3946 or email her at Anisa@givexuma.com.