Bahamian government travels to Kanata North for high tech inspiration
A delegation from the Bahamian government braved one of the coldest days of winter in Ottawa in hopes of learning about what it takes to build a world-class technology hub.
Deputy Prime Minister and Minister of Tourism I. Chester Cooper, along with a large delegation of visitors, received a warm welcome from Kanata North's tech park leaders, stakeholders and executives in February during a visit to the tech park.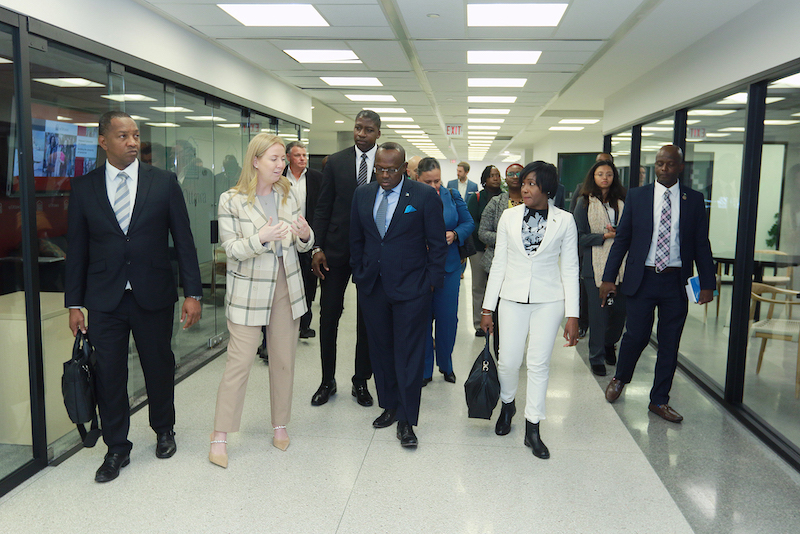 In her welcome message to the group, Kanata North Business Association executive director Jamie Petten told the delegation they were getting "a truly Canadian experience."
The Bahamian government came hoping to learn from industry leaders how it can best develop a hub on its islands for logistics, technology and trans-shipments. 
"We are hoping to look at what you are doing and take away best practices in terms of the development of the industry. We are looking at what's working elsewhere in the world," Cooper said.
He explained that his government has more than $6-billion in foreign investment in tourism, and that it is looking to diversify.
With more than 33,000 people working in Kanata North's tech industry, one of the key discussions was attracting and retaining talent. The delegation's day of tours and meetings opened with a Human Resources roundtable, composed of Kanata North's HR leaders.
In her introduction to the group, KNBA's Chief of Staff Amanda Gordon said that Kanata North's HR leaders were the first group to speak about the challenges of hiring in the area, and inspire collaboration.
"There is so much ahead, so much potential in our ability to attract and retain talent,"Gordon said.   
Tech as an attractant
One of the initiatives the Bahamas is looking at is "tech tourism," essentially a remote work visa that would allow people to work remotely for extended periods of time.
This would be appealing to many younger workers, said Kirsi Maharaj, Senior Manager of People and Culture at Rewind.io. Maharaj just worked remotely for the company from Berlin, Germany, and will be spending the next six months working from Australia.
"I was also able to excel despite the distance that I had with my team that was in Canada," Maharaj said.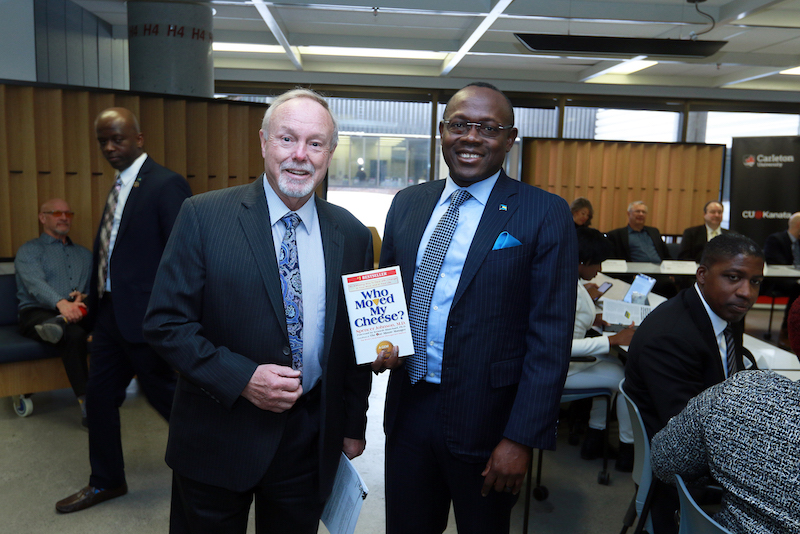 While not all of the HR leaders saw a long-term remote working strategy working in their businesses, they saw the value in having a strong hybrid working strategy.
Cooper asked the group about a post-pandemic return to company retreats, meetings abroad, suggesting the Bahamas could be a destination of choice. Many said big retreats hadn't yet been reinserted into budgets since being removed during the pandemic.
The future of tech
After the delegates toured the Sanmina plant, KNBA hosted a Technology Industry roundtable discussion at Hub350 to talk with executives about opportunities between the two countries. 
Also in attendance were academic representatives from the Bahamas, hoping to learn more about Kanata North's partnerships with post-secondary institutions.
The Bahamian Deputy Prime Minister said one problem the islands face is that when their younger generations leave for an education, they don't come back.
Sir Terry Matthews described his journey to Canada as a risk, but said his timing was part of what made the move a success.
He added the delegation had timed its desire to dive into tech well also. 
"You picked the right time, the right place, the right story and there'll be a lot of people here that would be happy to work with you. The education institutes are here – guess where all of the tech companies get the young people? From the universities. This is not just about talking to a tech company and saying, 'would you like to come to the Bahamas?' he said.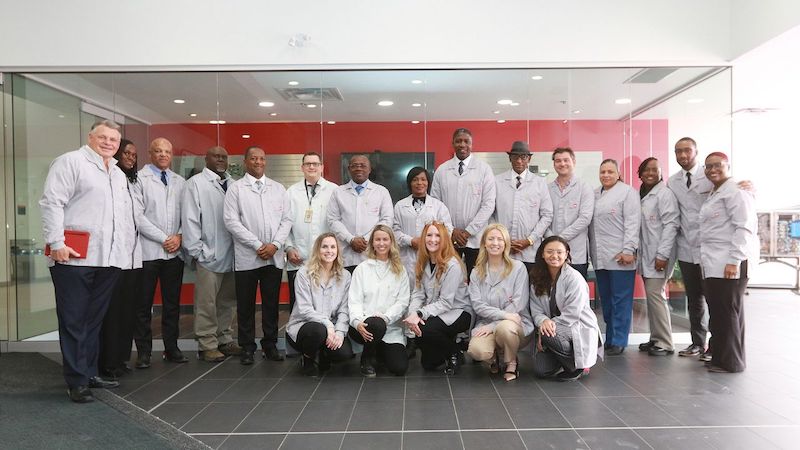 "It's not just about that, it's the ecosystem that is around here. The education institutes, the people who fund the tech companies. You're a very attractive place to go to that next step on economic growth. You definitely picked the right time," Matthews said.
The delegation said one of the areas they are interested in developing on the islands are agri-tech and aqua-tech.
"It's really out of a sense of urgency to address some of the challenges that we're having with food security. I'm interested, of course, because we have to attract our younger generation, and technology can do this," said Dr. Raveenia Roberts-Hanna, executive director of the Bahamas Agriculture and Marine Science Institute.
"I think that partnerships can really help us to grow forward and to really introduce newer technologies so that they can connect the dots and understand that agriculture, marine science, aquaculture, it extends far beyond the farmer, the fishermen. You need the technologies to create that next app for salinity or whatever it could be," Dr. Roberts-Hanna said. 
Deputy Prime Minister Cooper said he felt the energy in the room, and described the conversation as an opportunity for his government to mobilize ideas.
Written by: Melanie Coulson