The resort was absolutely jammed in February with everyone from families to celebrities and VIPs. Some notable guests include: Ron Joyce, founder of Tim Horton's; Michael Cartwright, the founder of American Addiction Centers, Russell Steiner, owner of Steiner Shipyards in Atlanta and builder of the ship "The Black Pearl" from Disney's The Pirates of the Caribbean; and a host of other notables I can't even mention! We hosted one of the owners of Texas Red, a Breeder's Cup winner 2014 (Juvenile). The horse went to the post at 13 to 1…and guess what? This particular owner didn't bet on it. And that's why I'm not naming him here!
Don't miss out. It's time to place your bet on Grand Isle Resort & Spa.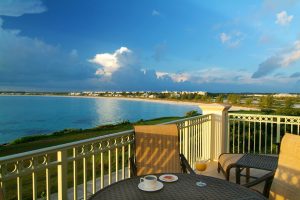 For villa sales inquiries, call 242.358.5000 x 265 or email me at sharon.dunn@grandisleresort.com. Or better yet, come take a tour!
See you in paradise…
By: Sharon Dunn